Still haven't try our cold pressed beverages? Don't know which one to pick? Don't worry, we have packed the most favourite beverages in one bag just for you.
The Bestseller Pack (250ml) includes:
1 x 250ml REFINE
1 x 250ml RELIEVE
1 x 250ml NEUTRALISE
1 x 250ml GLOW
1 x 250ml VANILLAMOND
1 x 250ml CACAMOND
Upsize Option: Our bestseller beverages also comes in regular size package (400ml). Click here for more details.
Our bestseller granola, baked with no oil and no preservatives, paired with plain almond milk makes a delicious and nutritious breakfast!
The Granola-mond Pack includes:
1 x 125g GRANOLA
rolled oats
raisins
sunflower seeds
almonds
pepitas
diced dates
organic honey
cinnamon
1 x 400ml ALMOND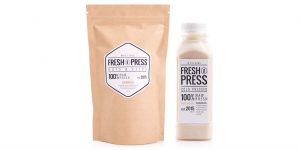 GRANOLA-MOND VARIETY PACK
To try our delicious almond milk in different flavours, you can also choose Granola-mond Variety Pack. Click here to order.